With our wide range of lab testing equipment we provide solutions for the early stages in the development processes as well as for quality control in commercial manufacturing. Being able to transfer the test method from R&D to production reduces risks and saves time.
NEO stands for our new generation of compact benchtop inspection systems bringing usability and flexibility to the next level.
The NEO DPX is a compact benchtop CCI tester that combines several pressure and vacuum decay test procedures and allows the container closure integrity testing of various packaging and product types.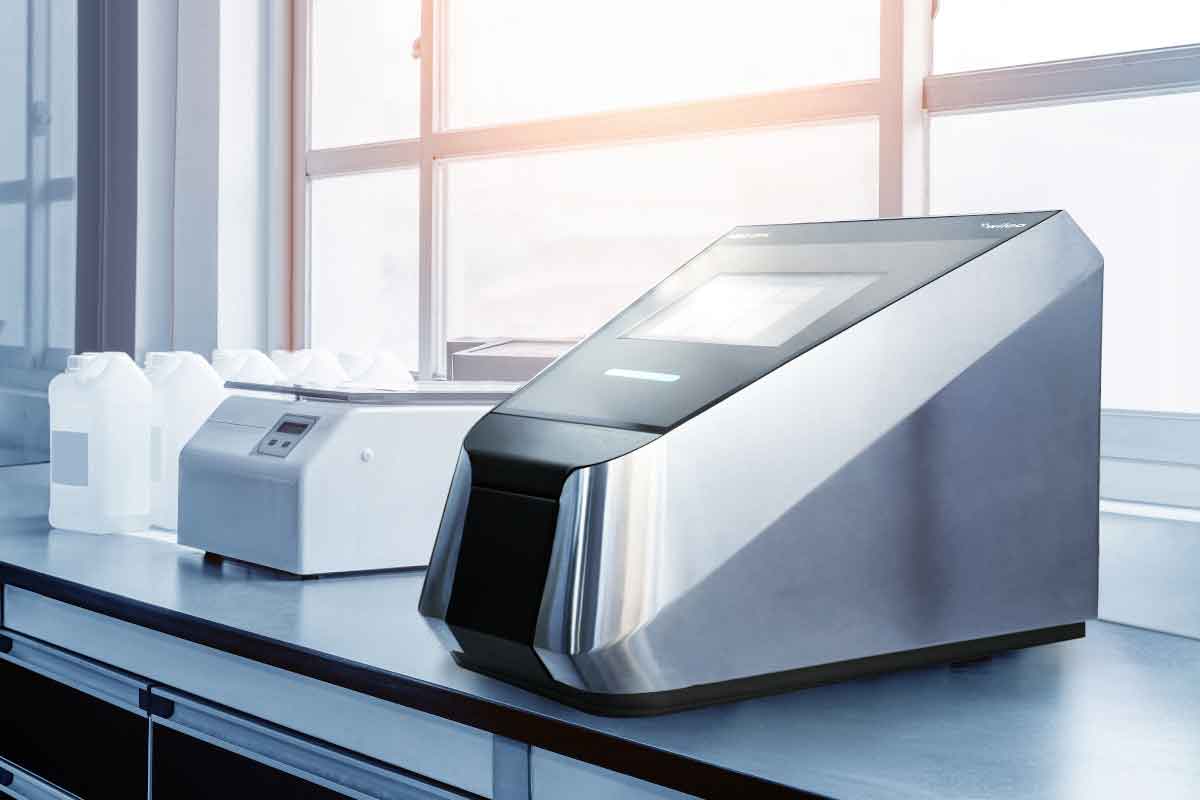 Sensitive
New generation of vacuum decay test procedure with enhanced sensitivity.
Intuitive
MAVIS operation system for intuitive operation and a high level of operator friendliness.
Simple format change
Operators are guided through the format change that can be done within seconds.
Compact
The smallest CCI Testing system for the use in lab environments.
The NEO DPX was developed for container closure integrity testing of various packaging and product types and sizes. With three differential pressure and vacuum methods in one system the NEO DPX provides improved sensitivity with the latest technology.
The NEO series is equipped with the intuitive user interface MAVIS that increases user friendliness and creates process safety at the same time. An LED status bar supports the operator by indicating inspection results. The graphic user interface is setup by widgets so operators can personalize their control center. The operator guidance system leads the operator through processes ensuring process robustness and reducing operator failures.
The NEO DPX is equipped with a PLC system allowing the data integration to higher levels such as MES and SCADA systems. Finally, the NEO was complemented with a futuristic product design bringing an eye-catcher into laboratories.
Versatile use in terms of packaging and product types
Up to three DP measuring technologies in one system
Optional integration of LFC method®
Deterministic test method preferred acc. USP1207
Improved sensitivity of DP measurement technology
User friendly design of sample handling
Intuitive operator support by LED status bar
Operator independent test results
Customizable interface by means of widgets
Recipe management system for versioning,
comparison and release of recipes
One-hand operation with operator guidance system
Enhanced batch handling system
Integrated UPS for prevention of data loss
21 CFR part 11 compliant
Stopper movement prevention system for PFS
Flexible. Sensitive. User friendly.
The WILCOMAT® HSA-Lab is a system for the non-destructive measurement of gas concentrations such as oxygen and carbon dioxide in the headspace using laser absorption spectroscopy. It can test vials, syringes and ampoules or other packaging used for sterile pharmaceuticals.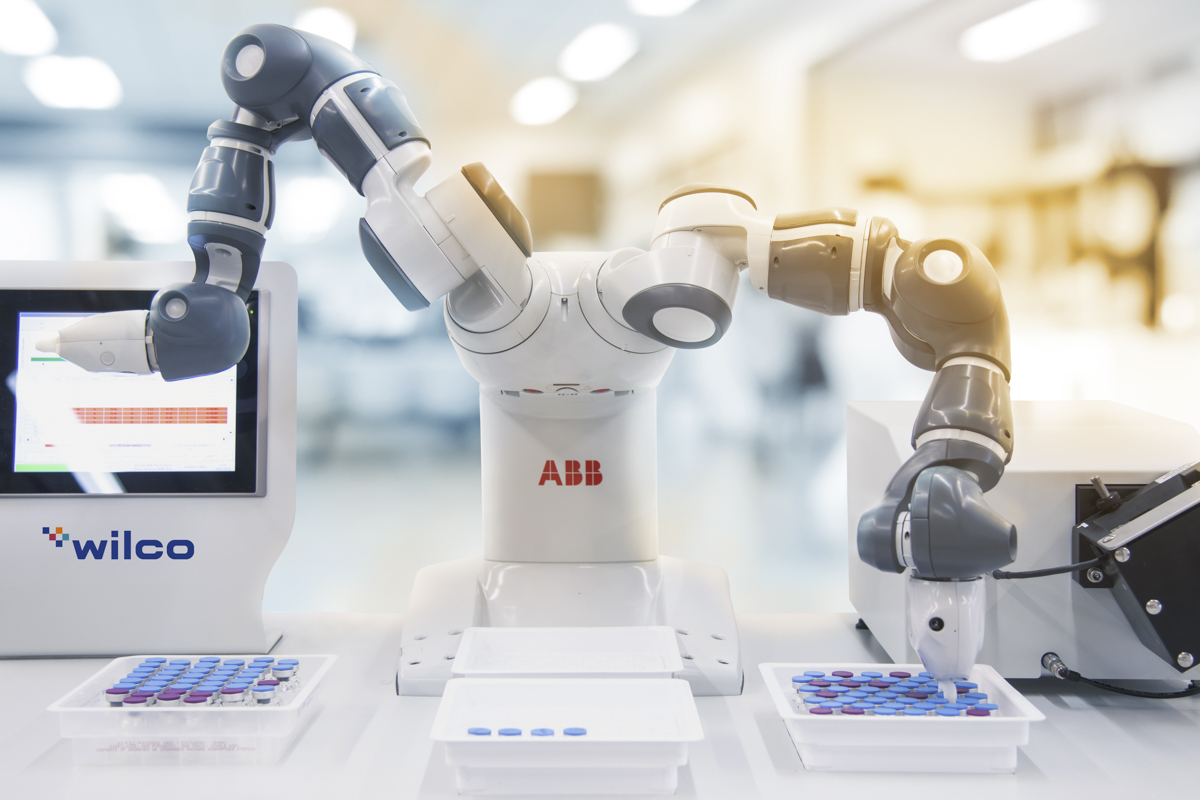 Flexibility
With the exchangeable and adjustable fixture, the adaption to different package types can be made reliably within seconds from a 1ml syringe up to a 1000ml infusion bag.
Sensitive
The low limit of detection allows the applications with the highest requirements, such as oxygen concentrations below 0,5%.
User-friendly
The system is equipped with a clearly structured HMI for a high user friendliness.
The HSA Lab Series is equipped with our 3rd generation of TDLAS (tunable diode laser absorption spectroscopy) providing industry leading sensitivity for the non-destructive Headspace Analysis of pharmaceutical packaging. The system can be configured to test either partial pressures of oxygen, carbon dioxide or water vapor.
The HSA Lab-A is designed for the use in sterile environments. Design and materials are selected to provide easy cleaning, even with VHP, and the use under laminar flow.
Applications may be container closure integrity testing, nitrogen purging verification, vacuum maintenance in packages or sterility verification. The measured oxygen concentration or absolute pressure allows us to determine temporary or permanent leakages, while carbon dioxide concentration changes provide information about the microbial growth in media filled packages
Non-destructive inspection of liquid or powder filled containers
Industry leading sensitivity
Adjustable measuring time
Standard acquisition time less than 2 seconds
Test method according USP1207
Lasers for O2, CO2 and H2O measurement
Application for vials, syringes, ampoules and LVP bottles
Application for flexible as well as rigid plastic and glass packaging
Designed according to GMP guidelines
Versatile. Robust. Sensitive.
The W07 is a semi-automated testing platform designed for CCI testing in a manufacturing environment. Samples are loaded and unloaded manually. The W07 can be used for various package types by the use of product specific format parts and test procedures.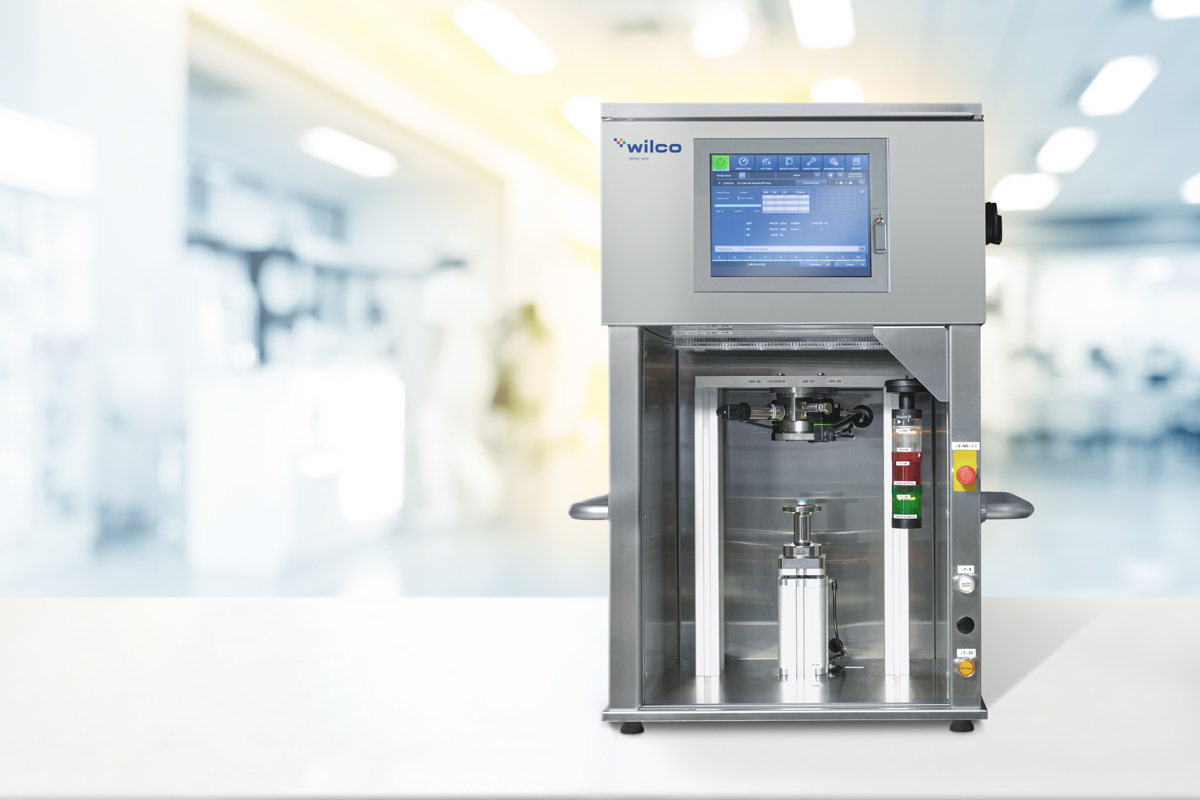 Versatile
The W07 DPX allows a custom-designed setup with multiple test procedures and operation modes, also for toxic products.
Robust
The mechanical design and test system is designed for use in GMP production environments.
Sensitive
Continuous developments have constantly improved the test sensitivity and robustness.
The W07 DPX is a versatile integrity testing equipment that can be adjusted to individual requirements. The setup allows the use from small volume parenteral packages up to large bottles or other primary packaging types. The W07 DPX can be equipped with differential pressure and vacuum test procedures or a combination of such. All methods are deterministic and in compliance with the USP1207. Operation of the W07 may take place in a seated or standing position.
CCI testing for different packaging types
LFC method® or vacuum and pressure decay test method
Deterministic test method preferred acc. USP1207
Operation in seated or standing position
ASTM F 2338 compliant
21 CFR Part 11 compliant
Simple format changeover
One-hand operation
Integrated UPS for prevention of data loss