From initially four employees, Bausch+Ströbel has developed into an internationally active group of companies with around 1,900 employees. Today Bausch+Ströbel, as a manufacturer of special machines, is one of the world market leaders in the pharmaceutical packaging sector.
The spectrum offered by Bausch+Ströbel ranges from semi-automatic filling and capping machines for laboratory operation and galenics, to machines in the medium performance range, to very complex high-performance systems that can process up to 60,000 objects per hour. Since 2013 Wilco AG has also belonged to the Bausch+Ströbel Group and has expanded its range of products to include high-precision, fully automatic inspection systems.
Bausch+Ströbel's customers include renowned companies worldwide from the pharmaceutical industry.
Due to many years of experience and extensive know-how, optimal solutions are also developed for very special customer requirements. A modern laboratory area is available to the research department for this purpose.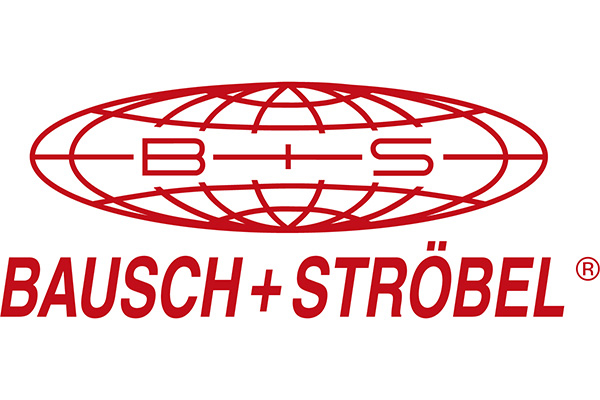 BAUSCH+STRÖBEL
Maschinenfabrik Ilshofen GmbH+Co. KG
Parkstrasse 1 - Postfach 20
74530 Ilshofen
Bausch+Ströbel designs and builds customer-specific and user-optimised modular production lines for fully automatic processing of:
Bottles
Vials
Ampoules
Disposable syringes
Cartridges
Our production program includes:
Cleaning
Depyrogenation/sterilisation
Filling of liquid and powdery products
Exterior cleaning
Closing
Check/Syringe assembly
Transport
Labelling
Bausch+Ströbel systems are known for their very high quality. Yet the company's product range goes far beyond this. In order to guarantee optimum capacity utilisation, the company offers a whole range of important services:
From systematic maintenance to spare parts and remote service through to qualified training of the personnel who operate the equipment in the pharmaceutical plant. The B+S Academy offers a wide range of training and further education courses for this purpose. Topics include plant availability or increasing efficiency (OEE). This offer is also specially tailored to customer requirements and has a modular structure.
Managing Directors
Markus Ströbel, Thorsten Bullinger, Dr. Hagen Gehringer, Bernhard Frisch and Ralph Frank
Year of foundation
1967
Employees
approx. 1,900 worldwide, of which approx. 1,500 at the Ilshofen site
Production capacity
approx. 400 machines/year
Export ratio
over 90 percent
Awards
among others, World Market Leader Schwinge 2011, Wirtschaftsmedallie des Landes 2013, Interphex Awards 2016 and 2017
Network
Excellence United, a strategic alliance of five leading family-owned German special machinery and plant manufacturers.
Regionally anchored - globally active: With the establishment of a market-oriented, worldwide group of companies, proximity to customers, increased market presence, fast and short paths for communication between customers and Bausch+Ströbel were created. In addition, more than 50 service and sales branches worldwide are in close proximity to customers.

Bausch+Stroebel Machine Company, Inc.
North Branford, Connecticut (USA). Founded in 1983

Asedo Anlagenteile, Steuerungsbau und Entwicklungs-GmbH Co.KG
Dombühl (Germany). Founded in 1986

Bausch+Ströbel
Büchen (Germany). Founded in 1992

WILCO AG
Wohlen (Switzerland). Founded in 1971.