With the increasing demand for in-process controls in manufacturing processes we continuously develop new solutions for the defect inspection of pharmaceutical primary packaging and products at the point where errors may occur.
The CUBE XRS is an X-ray based inspection module that can test for the smallest defects and the geometry of needles of pre-filled syringes such as bent needles or needle hooks. It is a non-destructive inspection process that takes place at high production speeds.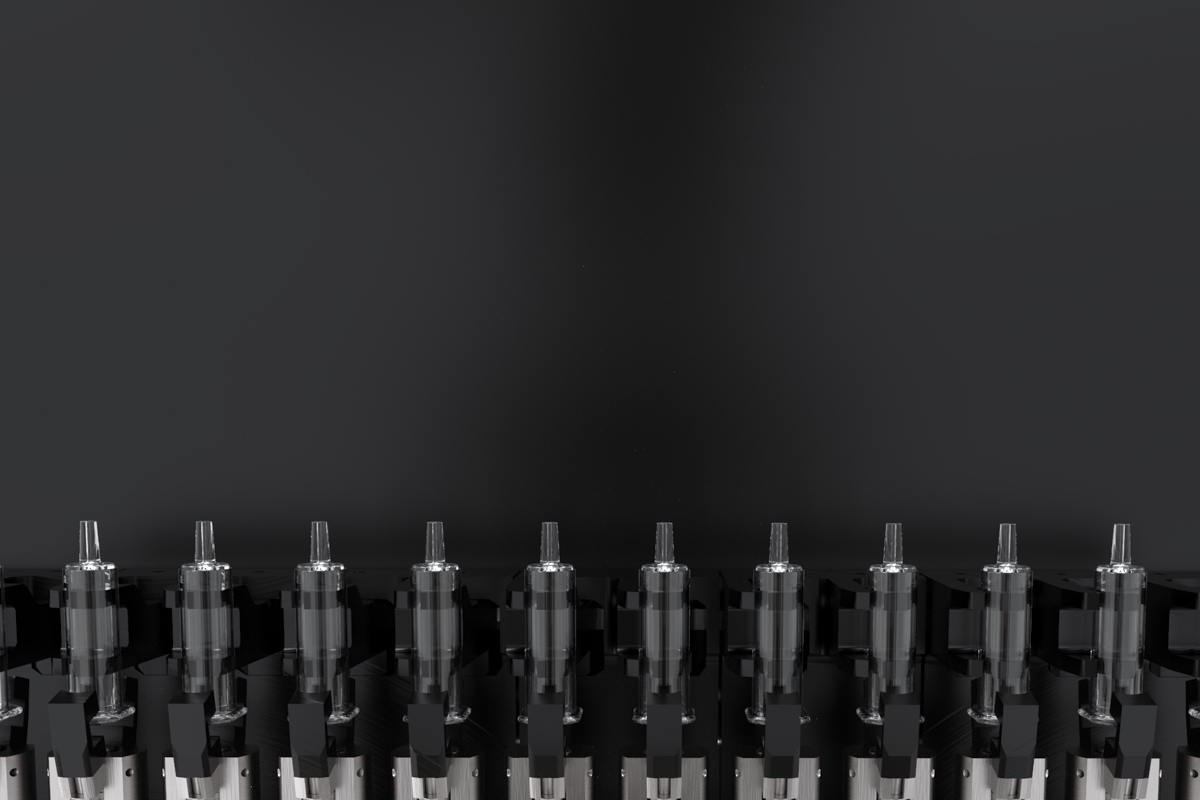 Rotation of samples by 360°
A handling unit turns the syringes during the inspection process providing a 360° image of the sample.
High-resolution images
The X-Ray system generates high-resolution images that are analyzed using the latest image processing tools.
Pre-filled syringes are a widely used packaging material for sterile liquid pharmaceuticals. The syringes are manufactured and assembled at the suppliers' site. A quality relevant attribute is the needle geometry of the needle attached to the pre-filled syringe. Needles that are outside the specification might cause integrity or sterility issues as well as problems during the adherence, especially when using auto injectors. Therefore, the needle inspection at the final assembly step becomes more crucial. The Cube XRS was developed to enhance the needle inspection after the tip-cap assembly using X-ray components providing 360° high-resolution images that are analyzed by the machine`s vision systems.

Line integration
The Cube XRS can be integrated into syringe production lines which are on separate platforms. The needle hooks as well as the needle geometry such as the length, inclination and the position can be inspected.
Output up to 500/min
Use of high-resolution X-RAY system
Applicable for multiple syringe sizes
360° inspection of syringe needle geometry
Detection of bent needles and needle hooks
Use of latest image processing algorythms
Static optical path
Designed according to GMP guidelines
Data Handling in compliance with 21 CFR part 11
Toolless format changeover
Designed for use in aspetic area
Can be integrated in WILCO AVI system