Combined AVI and CCI Tester
Even at high throughputs our technologies can perform a 100% non-destructive inspection. Whenever a single inspection technology is not sufficient to test for all quality relevant attributes a combination of such can be an option. With our large inspection technology portfolio we can custom-design the system to your specific requirements based on established and proven platforms.
With an increasing product portfolio and a variety of package types, sizes and formulations the requirements for processing and inspecting those products becomes more challenging. There is no test method that can do it all so that is why the combination of several methods is required. The VARIO MTX is a modular inspection platform that allows a customized setup for the quality control of pharmaceutical packages.
Flexible
The VARIO MTX can be configured for multiple packaging and product types of various sizes.
High Throughput
The Vario MTX can test up to 600 products/minute with various inspection technologies on one platform.
Compact
Multiple inspection technologies can be integrated in one system for footprint reduction and reliable product handling.
The VARIO MTX is an inspection platform for fully automated inspection of parenteral packages at high production speeds of up to 600/min.
The following inspection methods are available:
LFC method®
Vacuum and Pressure Decay
Headspace Analysis (HSA)
Near Infrared Spectroscopy (NIRS)
Automated Visual Inspection (AVI)
Depending on the product and production capacity, the VARIO MTX can combine multiple test stations of one or more technologies. The platform can integrate various inspection modules depending on the application. Since all integratable test methods are non-destructive multiple tests can be performed with the same sample.
Up to 600/min
2ml up to 100 ml containers
Applicable for vials and ampoules
Simple format changeover
Smooth container handling
Applicable for glass and plastic containers
Applicable for liquid, lyophilized and solid products
Non-destructive, deterministic test method preferred acc. USP1207
Designed according to GMP guidelines
Data handling in compliance with 21 CFR part 11
Toolless format changeover
Optional integration of visual inspection systems
Optional integration of 2D DataMatrix Code reader
Optional integration of NIRS module for residual moisture and lyo defects
The DUO MTX is an inspection platform designed for the automated inspection of single or multiple products requiring more than one test method. The two test rotors are equipped with application-specific technologies.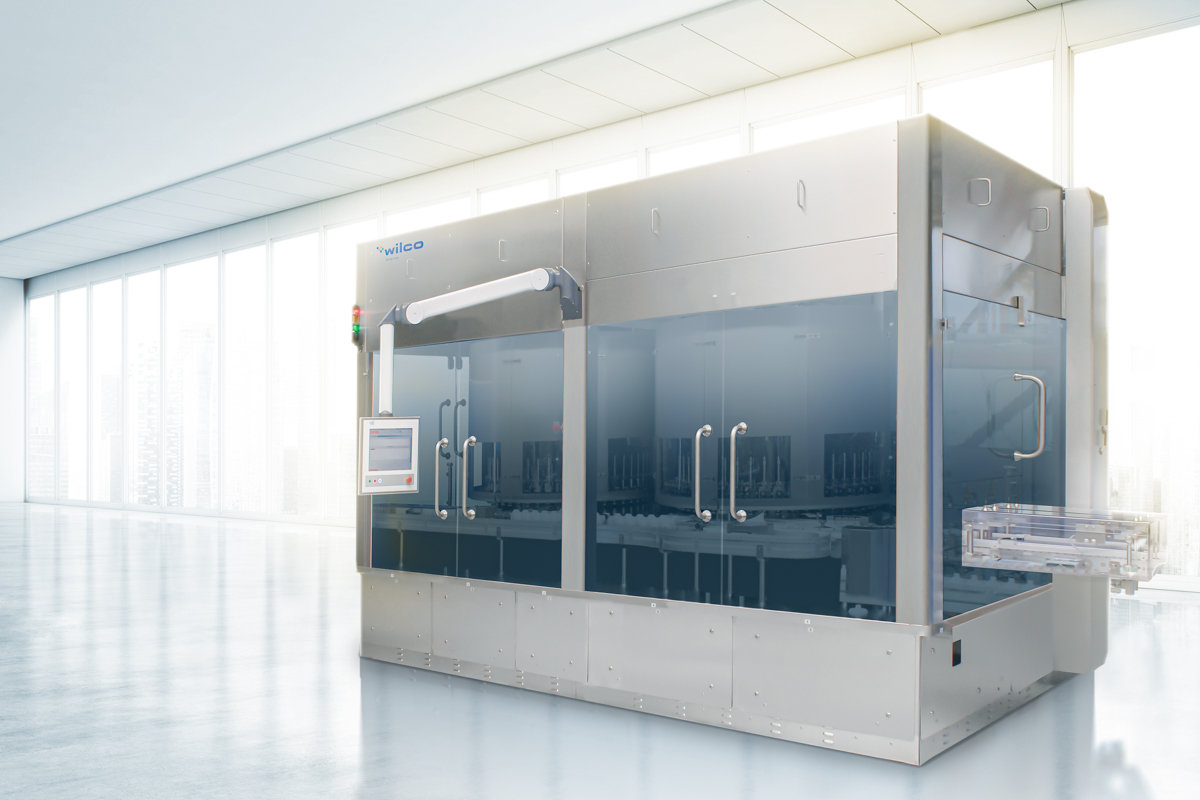 Two technologies - one platform
Due to the direct link of the two test rotors, the footprint can be reduced to a minimum and product transfers are optimized.
Traceability
Applied test methods are connected via the joint control system to allow the linking of the inspection results for a detailed analysis.
Hygenic design
The DUO MTX follows a hygenic design according to GMP requirements for the use in controlled environments.
The DUO MTX is an inspection platform for fully automated inspection of pharmaceutical packaging at high production speeds.
The platform consists of two inspection rotors that are connected via a container handling system. The platform can accommodate different inspection technologies, such as:
LFC method®
Vacuum and Pressure Decay
Headspace Analysis (HSA)
The DUO MTX is used for inline inspection tasks with highest sensitivity requirements that require extended testing times.
We are happy to support our customers with feasability studies and method developments for a process-specific solution.
Up to 600/min
2ml up to 100 ml containers
Simple format changeover
Smooth container handling
Applicable for glass and plastic containers
Non-destructive, deterministic test method preferred acc. USP1207
Designed according to GMP guidelines
Data Handling in compliance with 21 CFR part 11
Toolless format changeover